Welcome Back Wraxall! 8th March 2021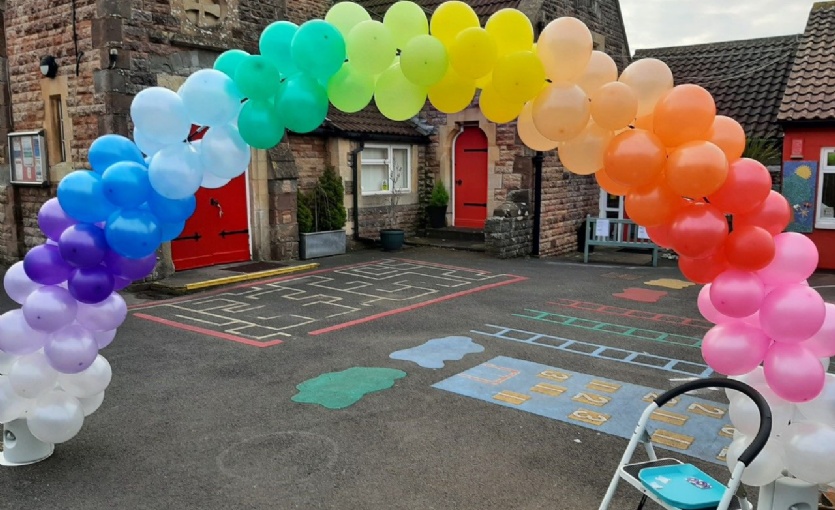 We fully reopened our Wraxall school site today and were thrilled to welcome back our families!
The school site fully reopened today and we were pleased to welcome back all our families. It was lovely to see some HUGE smiles on the children's faces and to hear the sound of their laughter and chatter around the school. The children were welcomed back with bunting, welcome stickers and the FWSA funded a massive balloon archway for the children to walk through when they entered the school. During our first two weeks back at school there will be plenty of time to talk, reflect, socialise and settle back into school. The children are also helping to create a special memory garden in school and will be making covid-19 reflection pebbles as a special part of the garden.