English
Reading and Phonics
Picture a school that has reading at the heart of its learning, where the children are immersed in the wider world and the fantastical through high quality and engaging books which stoke their imagination and make them think big. Picture a school where our dedicated indoor and outdoor reading environments encourage pupils to relax and unwind with a genre of books that will help to cultivate their interest, where it is never a surprise to find a child sitting with their friends and enjoying the pleasure of the books they share.
At Wraxall, our aim is to ensure that we teach independent reading so that all children become confident, fluent and lifelong learners. The benefits of reading are vast. It helps us to discover new things, develops our minds and knowledge and extends and improves our spelling and vocabulary.
Our pupils are immersed in reading experiences each day, from listening to stories read by our staff and community members, 1:1 supported reading, guided reading sessions that develop specific skills and knowledge or giving our children time to simply read for pleasure. Our pupils have a good understanding of the texts they read as a result of dedicated weekly vocabulary lessons where a range of unusual and complex words are explored by the whole school. Children love to read and have adventures in the worlds of fact and fiction. Wraxall's reading opportunities engage, challenge and promote a love of learning and discovery.
Reading Schemes
At Wraxall Primary School we use Pearson Bug club as our main reading and phonics scheme, to ensure that children read a range of high quality books to stimulate a love of reading, enabling them to become independent readers. In order for children to improve their fluency, the books on offer ensure development of children's phonological awareness and knowledge of keywords. Our reading books are colour labelled and grouped in phases and sets, to support progression of learning.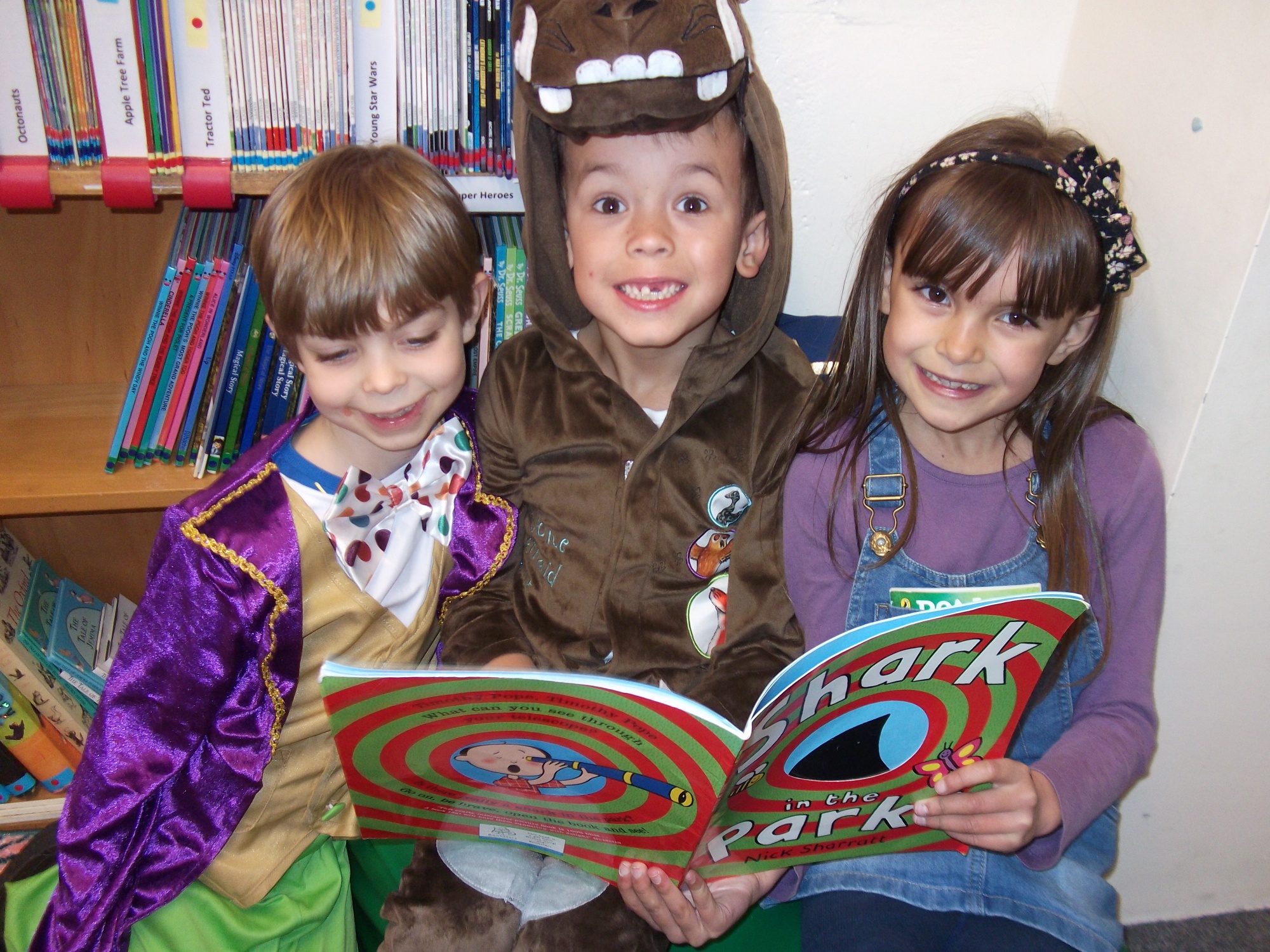 How do we ensure our children make a strong start in Reception?
Daily phonics lessons take place from Reception, following a clear four-part structure.
Opportunities for reading and writing are provided within the phonics lesson and pupils have additional reading practice every day.
Formal assessment takes place each term but AfL is used in every lesson to identify pupils who may be falling behind, or who are at risk of falling behind.
Any gaps are then addressed using interventions and support.
How do we ensure reading progression?
'Bug Club' fully decodable books are used throughout Reception and KS1 and into KS2, following the progression of 'Bug Club Phonics' until pupils are fluent readers.
We have ongoing investment in low decoding books for pupils in KS2, as well as additional titles for KS1 to ensure a plentiful supply.
Pupils are expected to read their book four to five times a week at home to practice decoding, build fluency and develop prosody. This strategy is shared with parents through letters and parent meetings.
How do we develop pupils' listening comprehension and language?
Children have opportunities to read aloud and talk about stories, poems and non-fiction books.
All classes have a story session timetabled in to each day.
A reading comprehension progression document for Year 1 to Year 6 has been written and is used to ensure appropriate progression in the teaching of comprehension skills during reading lessons. (See below for this document.)
Appealing reading areas can be found in all classrooms with teachers working to ensure quality books at an age-appropriate level are available for all pupils.
Parents are supported to understand the importance of reading to their child, even once they can read fluently, through parent meetings and letters.
Phonics
We teach with fidelity to the SSP Programme. We use the DfE validated Programme of 'Bug club Phonics', from Pearson.
Systematic Synthetic Phonics is taught in a fun and engaging way. Bug Club Phonics is a comprehensive phonics teaching programme centred around an accessible and inclusive teaching approach. The Bug Club Phonics planning follows the same teaching sequence for each lesson delivered through each and every phase: Introduce, Revisit, Teach, Practice and Apply. Phase 2 to 4 are delivered throughout Reception and Phases 5 and 6 in Key Stage 1.
Teachers summative assess children's understanding of phonics each term and undertake regular, formative assessment.
Bug Club Phonics is supported by decodable readers which match the order of phoneme and grapheme introduction. All of our home readers are decodable (for those who are not yet free readers) and have been organised to match the Bug Club Phonics Progression. There are a variety of books to match each unit of the teaching programme. Children are carefully matched to the correct decodable book.
Bug Club also provides a library of books which can be allocated to individual children. This helps children further improve their core reading skills at home with exciting texts and fun rewards. It was used throughout the period of school closures due to Covid-19 and when pupils were self-isolating.
Through this children learn how to:
Recognise the sounds that each individual letter makes;
Identify letter names for all letters of the alphabet and use these for spelling words;
Identify the sounds that different combinations of letters make (digraphs and trigraphs - such as 'sh', 'oa' or 'air', 'igh')
Blend these sounds together from left to right to make a word.
Children use the points above to 'de-code' new words that they hear or see. This is the first important step in learning to read. Bug Club Phonics is a structured way of learning that is split into phases that teaching children to read quickly and skilfully.
Reading at home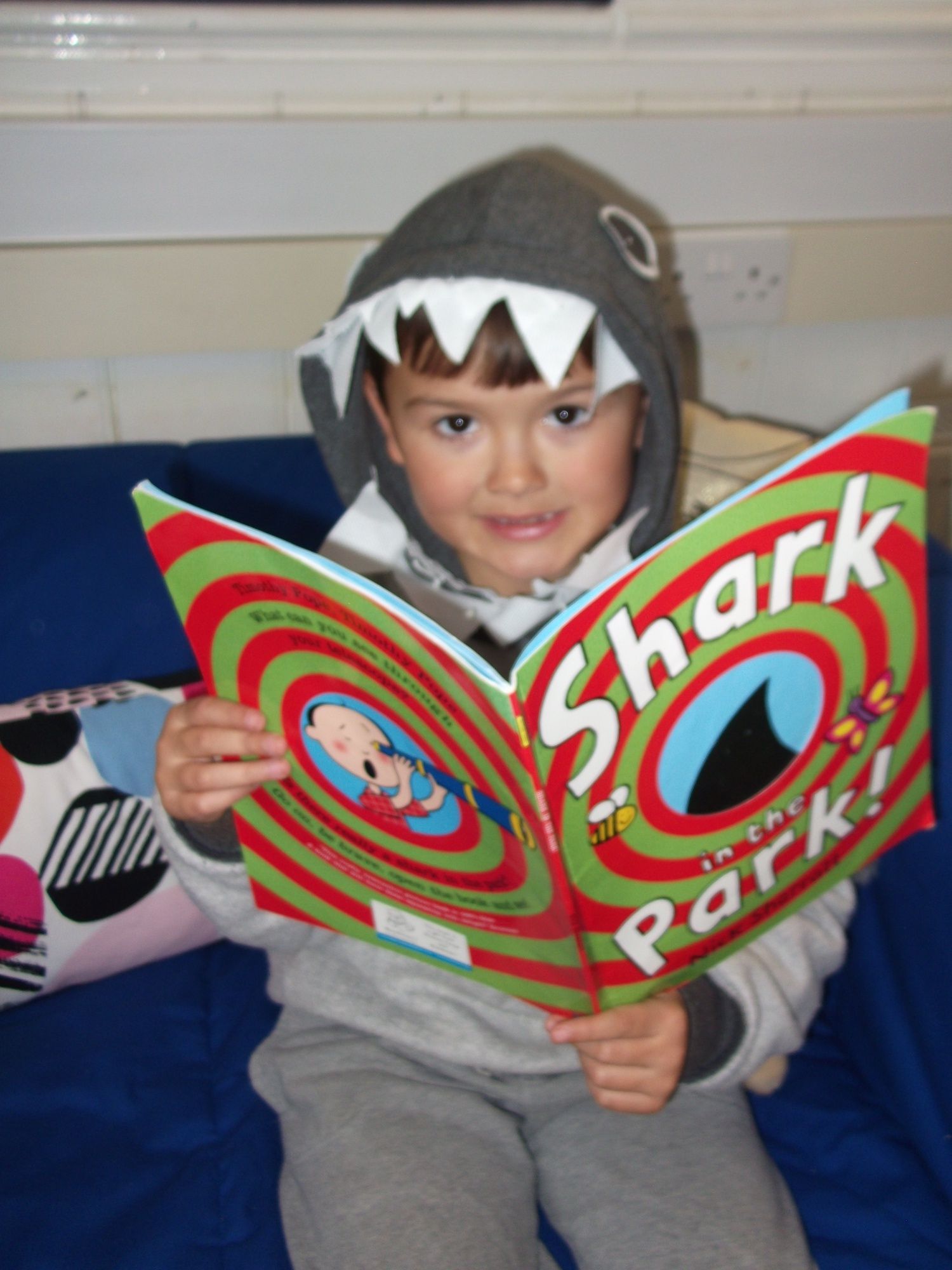 Encouraging your child to read at home for 10 – 15 minutes a day can make a real difference to their reading development. Listening and supporting your child with their reading will aid their progress, helping them to become successful learners.
Remember to challenge their understanding of what they have read. At school we use VIPERS to support children's comprehension of the books and text that they are reading
V-Vocabulary
I-Infer
P-Predict
E-Explain
R-Retrieve
S-Sequence
Talk to your child about their book and ask questions. Get them to make predictions and reflect upon what they have read e.g.
Which character did you like/dislike? Why?
Why do you think the character was happy/sad?
Why did the author choose the word…?
What emotions did you feel when reading the story? why?
We ask that you listen to your child read at least 4/5 times a week, recording your comments in their reading record book. This is a very important part of communication between home and school learning.
Mystery Readers
We love to get our parents and families involved in books and celebrating our reading journeys. Parents, aunts, uncles, grannies, grandads and cousins are invited into school to surprise their relative by taking on the role of a 'Mystery Reader'. This special role comprises of a surprise appearance in your child's class and reading/sharing a book for 15-20 minutes with the class. This is hugely popular and the children have loved hearing different stories from their 'mystery' readers!
Useful Reading Website Links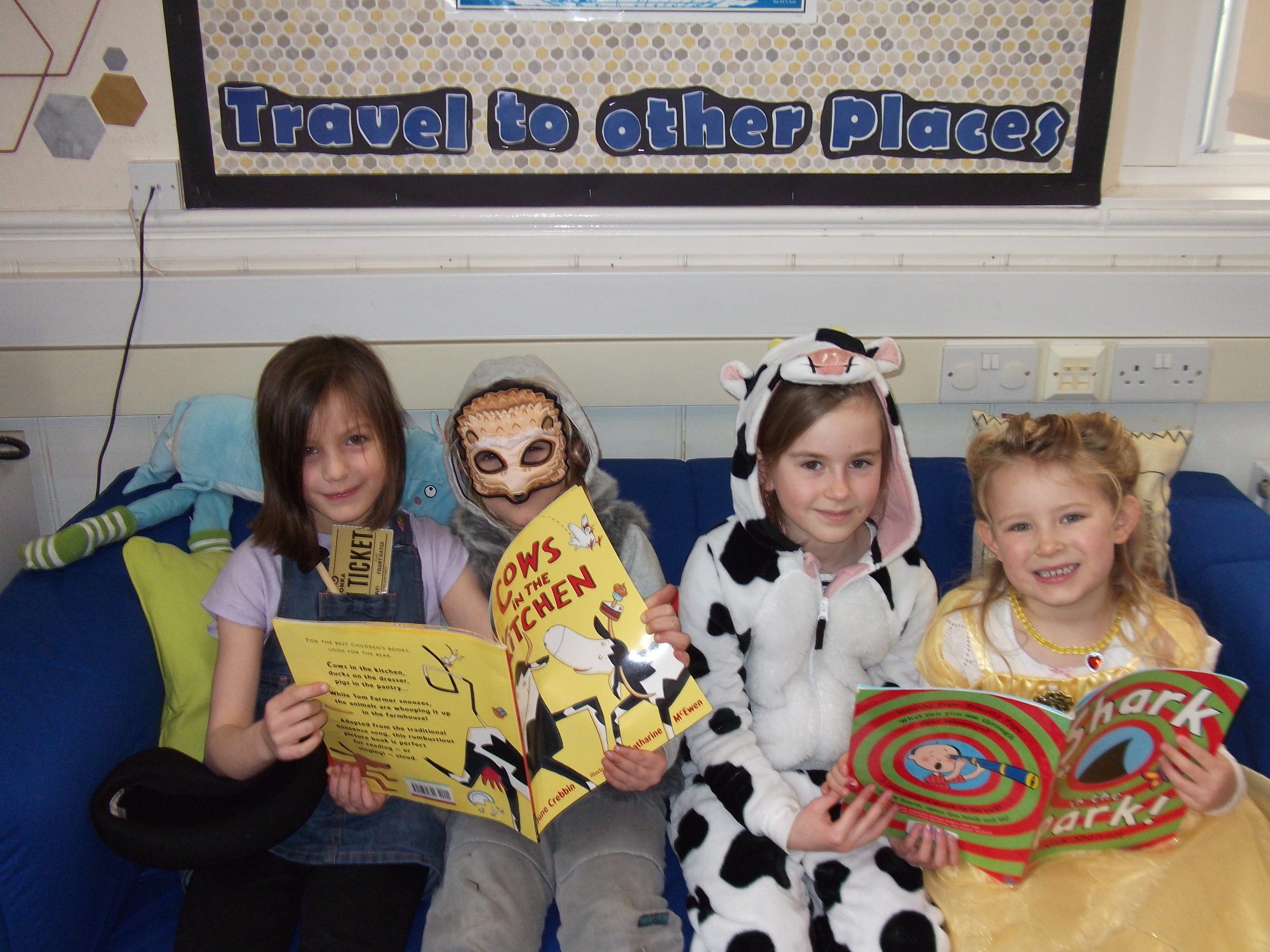 Vocabulary
Vocabulary plays a crucial role in making yourself understood, expressing your ideas and understanding new learning. There is much research undertaken into vocabulary and its importance in securing high future outcomes.
Every week the whole school learn the same five words. Each class spends dedicated time each week learning the words. This could be through acting them out, talking them through and writing with them. They have to read and recognise them, understand their meaning and apply them to create different sentences. The words are all linked to a theme for the term and have a weekly focus. Here are some examples of words that the children have been putting into sentences.
" I showed reverance to the 5,000 year old violin which was the first ever one that was made."

"As Alice was going to visit the Queen she had to be very courteous"

"I have empathy because I care for other people"

"Kaspar was not very civil to his gran"
How do we build talking and listening into all activities across the whole day?
Class discussions, story time sessions, circle time, PSHE lessons and 'talk partners' are all opportunities for pupils to build talking and listening skills.
Whole class reading lessons take place from Year 3 to Year 6 and where appropriate in Year 1 and Year 2, giving many opportunities for pupils to listen, build vocabulary and talk about texts.
Where teachers have concerns regarding a child's speech and language skills, discussion is had between the school and home and advice is sought from the SENDCo. A referral to an external agency is made, if necessary.
Teachers may use 'talk partners' in lessons.
Writing
Picture a school where children are not only taught to write but where teachers inspire children to develop a love of writing, introducing them to texts that will open their minds to a world of imagination and a voyage of discovery.

Picture a school where children are nurtured to develop their writing skills through carefully sequenced lessons, through timely interventions, meeting individual's needs, and supportive feedback from their teachers and peers.

Picture a school where children are excited to write and are able to achieve their best, because they have been given fun and meaningful opportunities to do so.
At Wraxall, children develop their writing skills through well planned sequences of lessons with engaging texts at the heart of lessons. These provide real purpose and audience for the children to write in a range of genres and practise skills in context. From opportunities to write emails to Superheroes to request their help, job advertisements for NASA engineers, to creating their own versions of the magical world of Narnia, the excitement never ends!
We believe SPAG is an essential part of the English Curriculum, ensuring all children develop the necessary skills to express themselves coherently and communicate effectively. Spelling, Punctuation and Grammar (SPAG), is taught both discreetly and, embedded within our high quality book based English units of work, thus ensuring children are continually building upon and consolidating their learning.
We encourage children to think like a writer: 'why has the author used this device?', 'What effect does it have?' and 'How does it draw the reader in?'
Children have regular engaging spelling lessons which aim to build upon their phonic knowledge, teach alternative sound patterns, statutory words, common exceptions and topic based vocabulary. Each week children are explicitly taught weekly spelling patterns and receive spellings, following these patterns to practise at home. Children are actively encouraged to investigate and explore patterns and find additional spellings which fit the focus for themselves.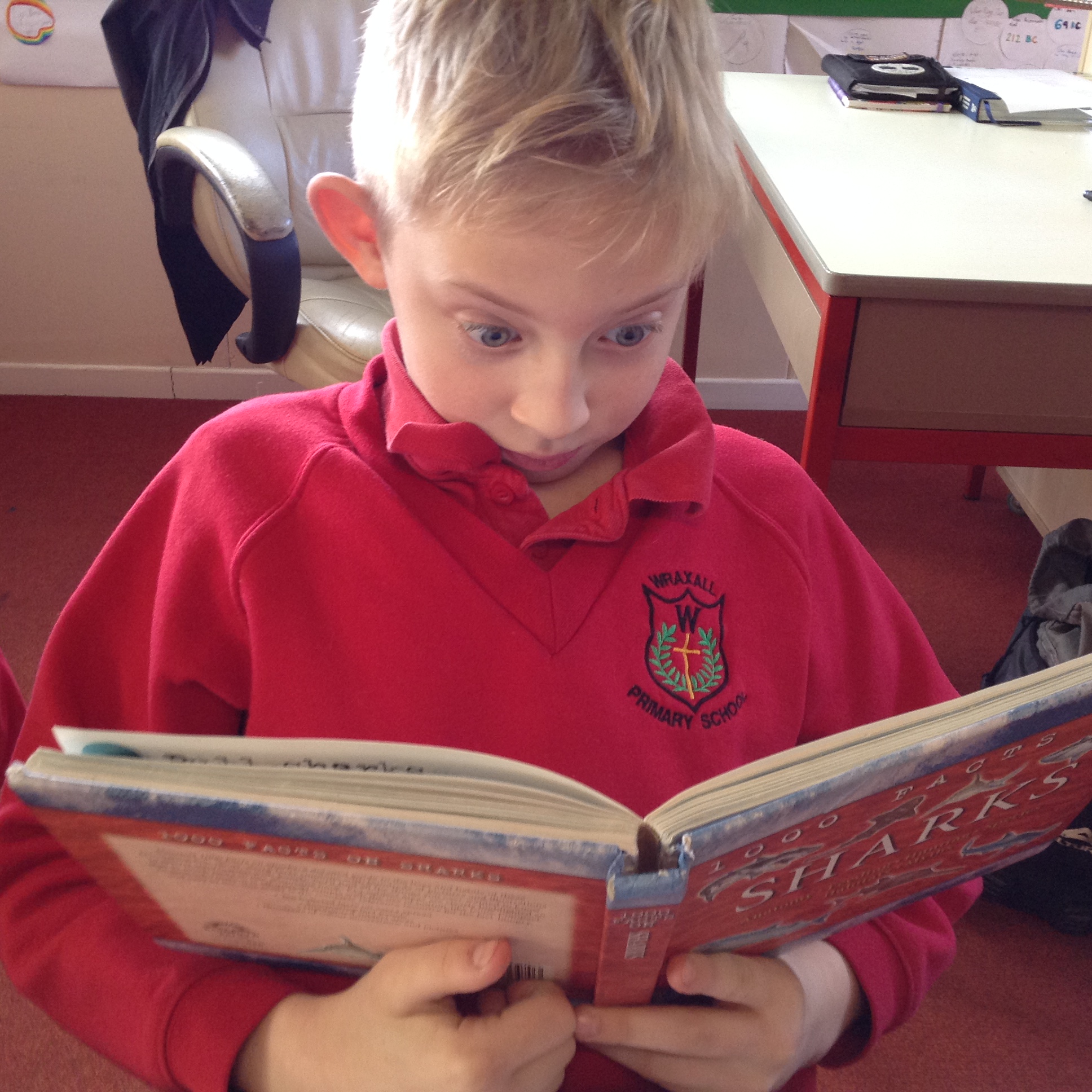 An essential part of a lesson is teaching the children various strategies and methods which will help them to learn spelling, such as mnemonics, learning rules, breaking into syllables, highlighting the difficult part to focus on, or the 'look, say, cover, write, check' approach. Please see documents below for further support on learning spellings.
'The Hive' - Our School Library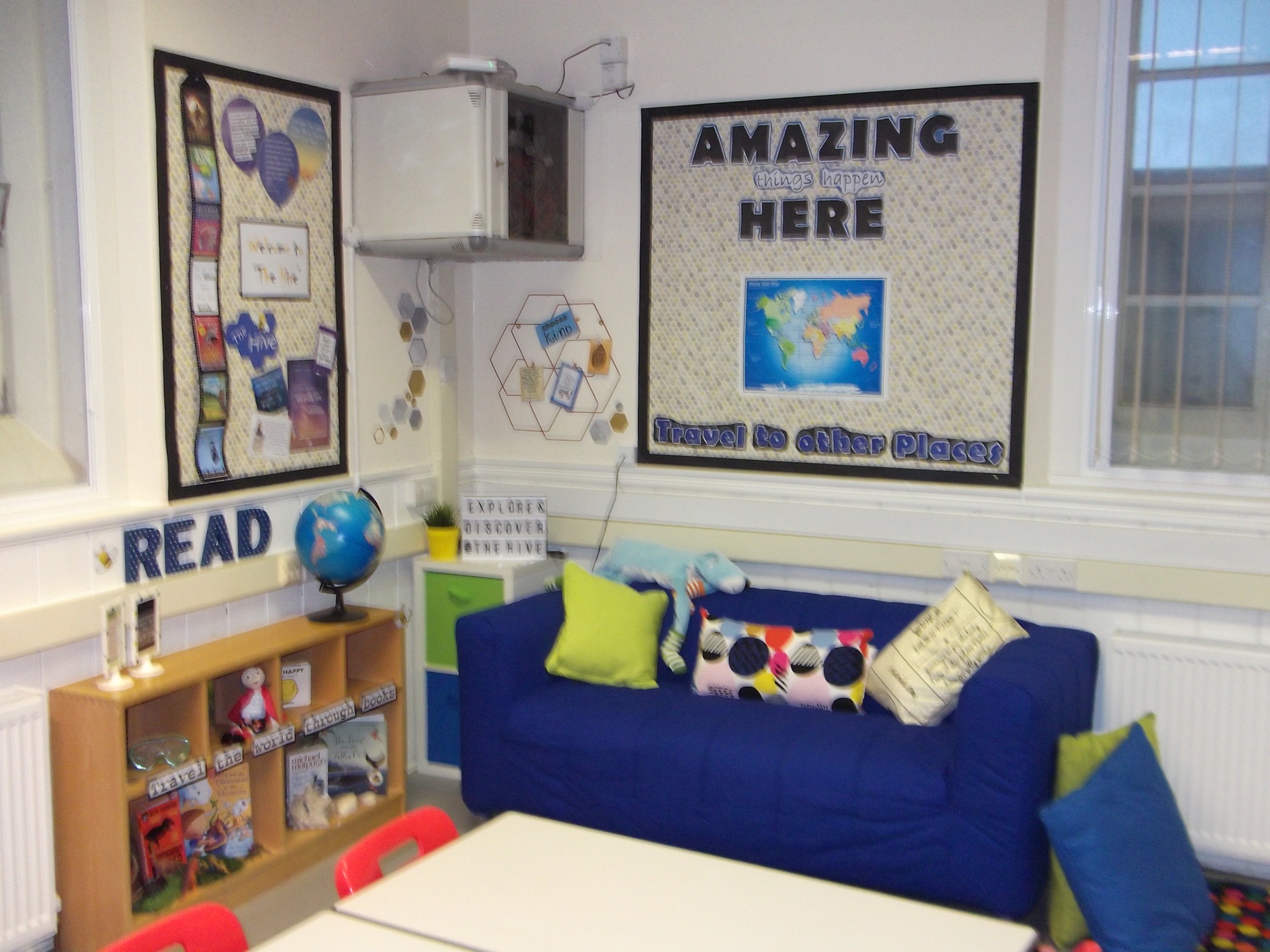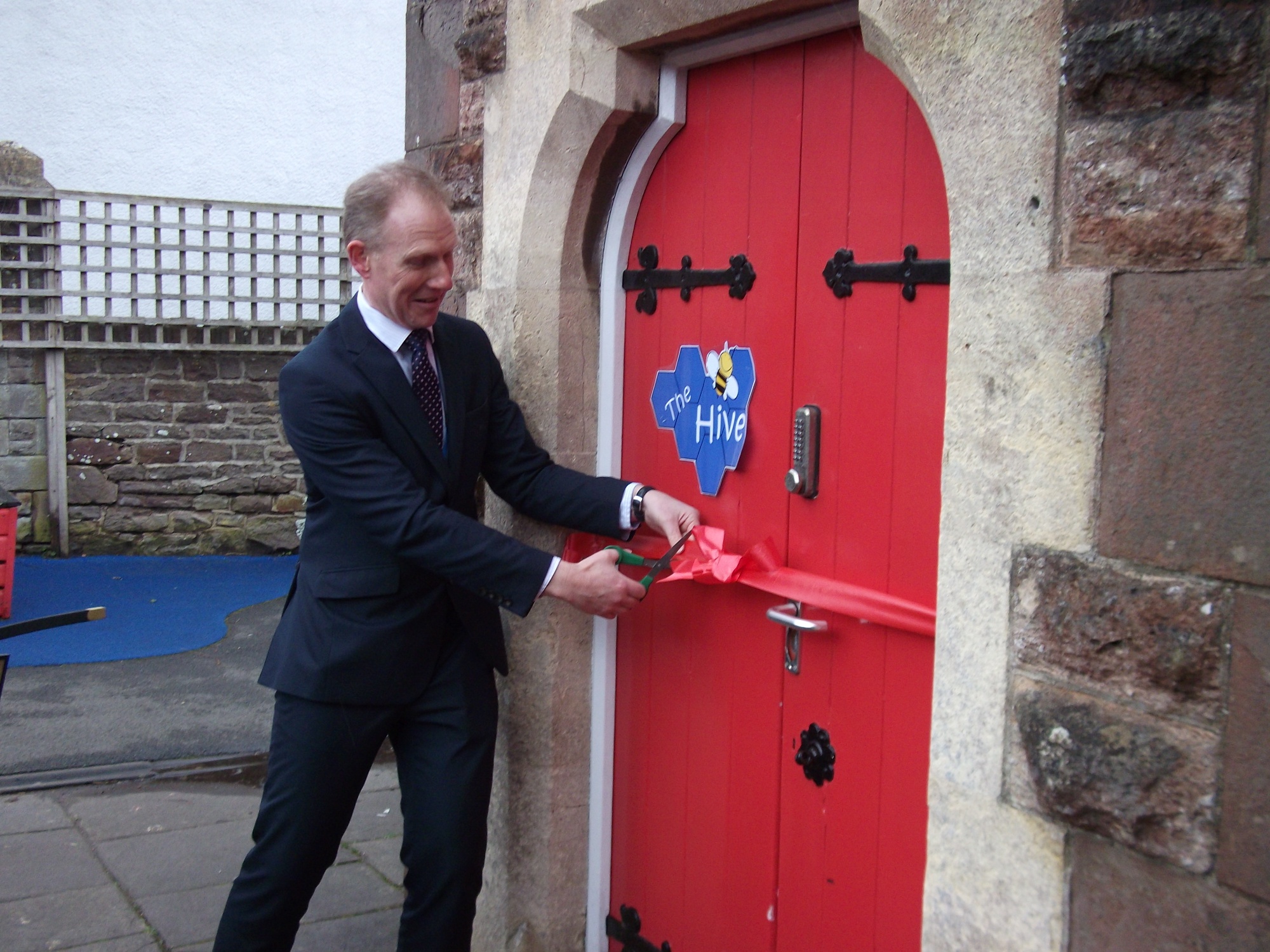 Our school library was relaunched in March 2019. We held a competition and the children were challenged to think of a name for this room. As you will see, this is a real multi-purpose room and so the winning name was 'The Hive' which is a great name for this space. Our launch day was on World Book Day and we all dressed up, had a 'Big Booky Breakfast' with a breakfast provided in a sandwich bag from local store 'Budgens' in Wraxall. We raised money to fund books for our new library and also to fund books in other countries. We also shared books across age groups, had a special bee-shaped celebration cake and got to spend some time exploring our 'new' room.
Reading is such an important part of everyday life. We wanted this space to be appealing and comfortable and it has become a room that the children really enjoy spending time in. This special room is used to support our learning in lots of different ways. Following Covid-19 we have now been able to reopen the library and we now have an open library visit twice every week where we can change our library book and choose a new one. We are really fortunate that we have a regular supply of new and high quality books thanks to the support of the FWSA and also our fundraising through our second hand book sales. We also use this room for small group work, music lessons and even school lunch!