House System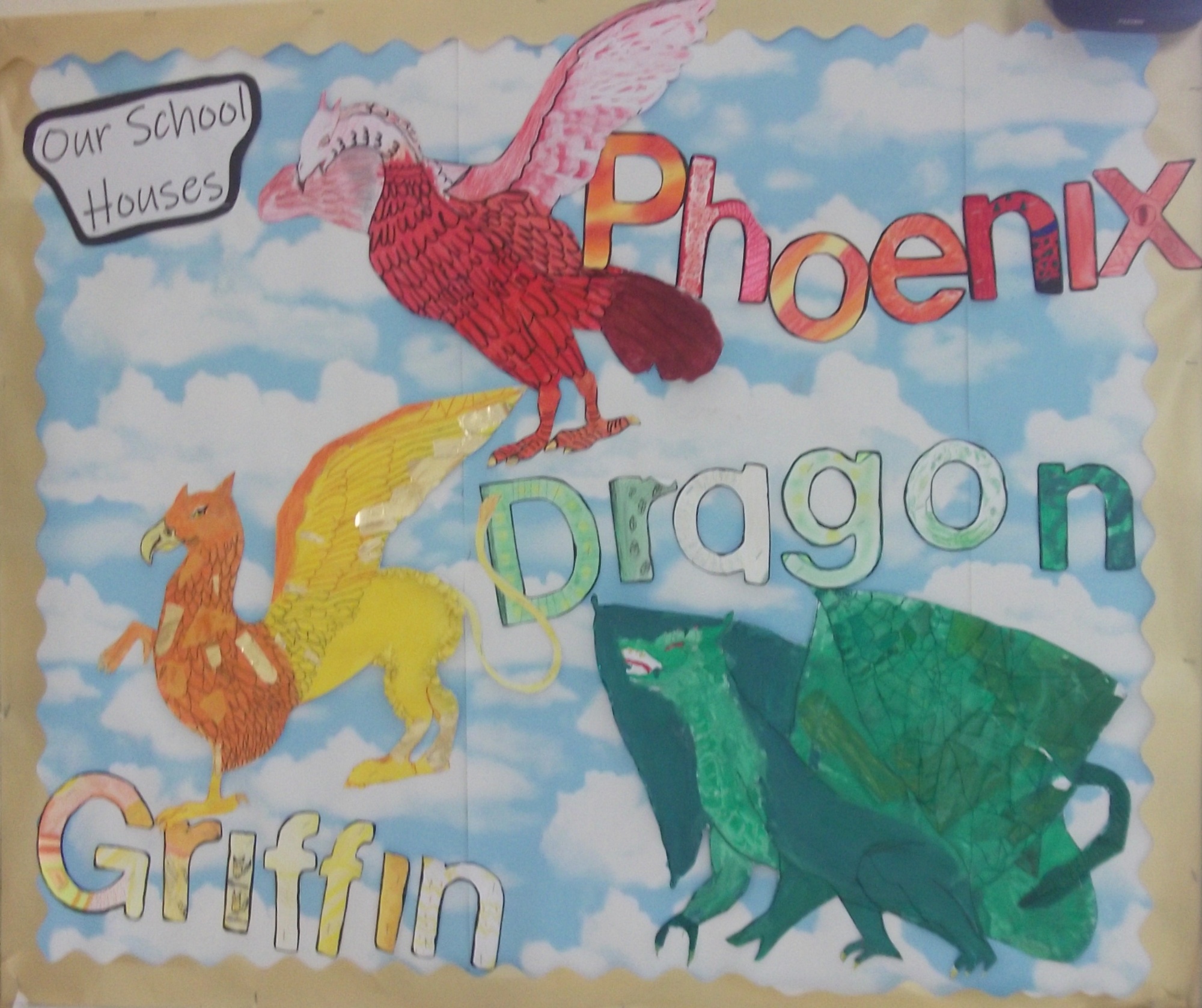 Wraxall CofE Primary School has three houses: Dragons, Griffins and Phoenix. Children are allocated to a house when they join the school.
Students are awarded conduct marks when they demonstrate exemplary behaviour, or when they particularly exhibit one of the school's seven values.
House shield badges are awarded when a child earns 5 conduct marks and then for every multiple of five thereafter. The badge is worn for two weeks and then returned.
Star badges are awarded for the following number of conduct marks:
Bronze star = 15 conduct marks
Silver star = 30 conduct marks
Gold star = 45 conduct marks
Platinum badge = 60 conduct marks
Emerald, Diamond, Ruby and Sapphire are for greater than 60 conduct marks.
At the beginning of each academic year, children will start on whichever star badge they finished the previous year on.
Children keep their final star badges for ever. However, if they earn the next star up, they will give in their old star and be awarded a new one.
If a child loses their badge, they can buy a replacement for £2.30.