House System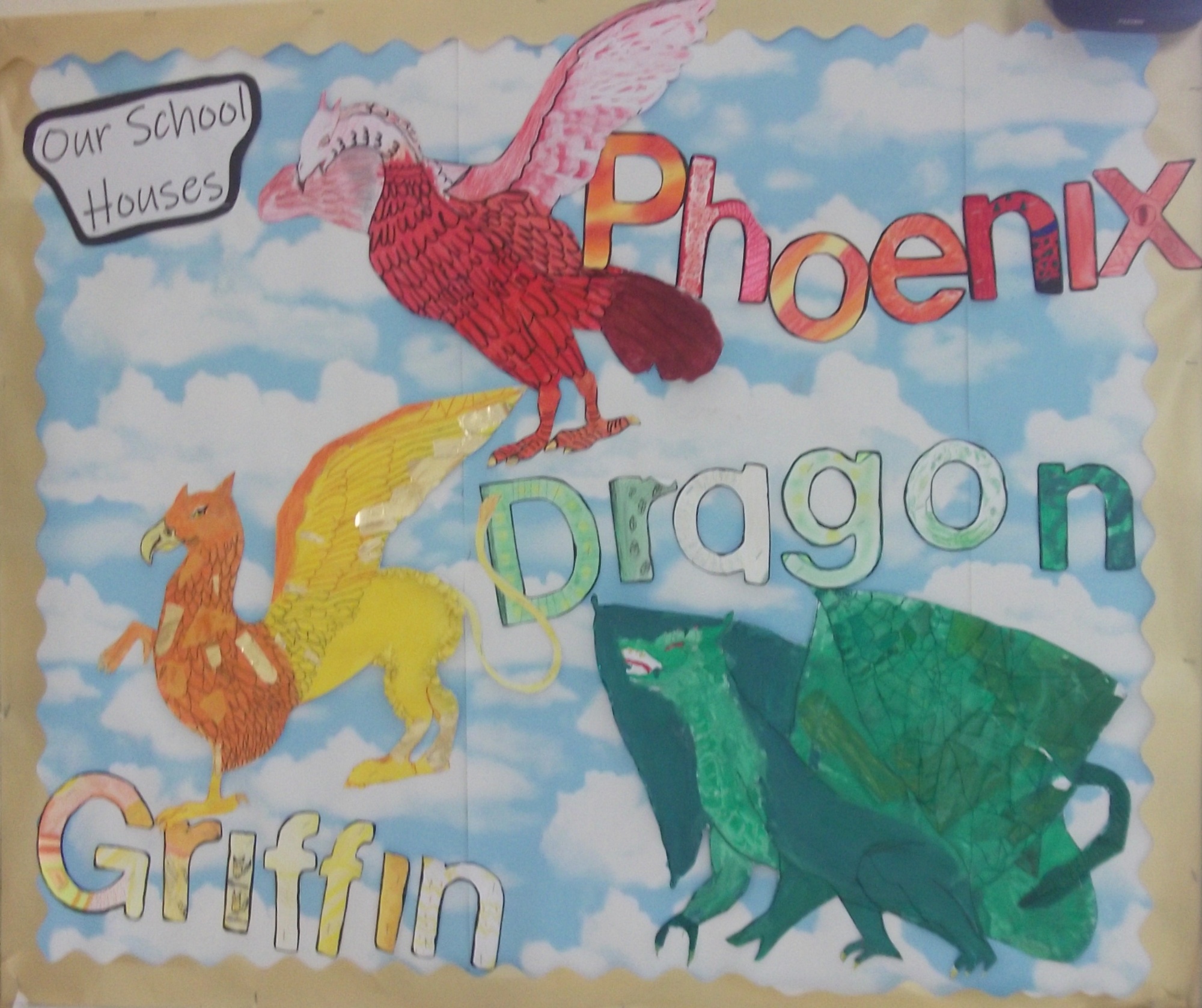 Wraxall CofE Primary School has three houses: Dragons, Griffins and Phoenix. Children are allocated to a house when they join the school.
The children work in their houses to complete enrichment activities including outdoor learning, celebrating their successes in achieving their behaviour rewards and cheering each other on for Sports Day.
Our House System provides additional opportunities for the children to work with children from other classes and age groups. Each term there is an enrichment afternoon where the house work together to complete a challenge or take part in an activity. This has included exploring our different school values. The children have presented their House learning in front of the whole school including through song, dance and presentations. The children have made posters, friendship chains and compassion buckets full of kindness.