Inspirational Speakers
In order to inspire our pupils to aim high and have high aspirations for their futures we have a clear programme of inspirational speakers who come and meet the children, share their expertise and answer the children's questions. Over the last two years our inspirational speakers have included...
Miranda Krestovnikoff
Miranda Krestovnikoff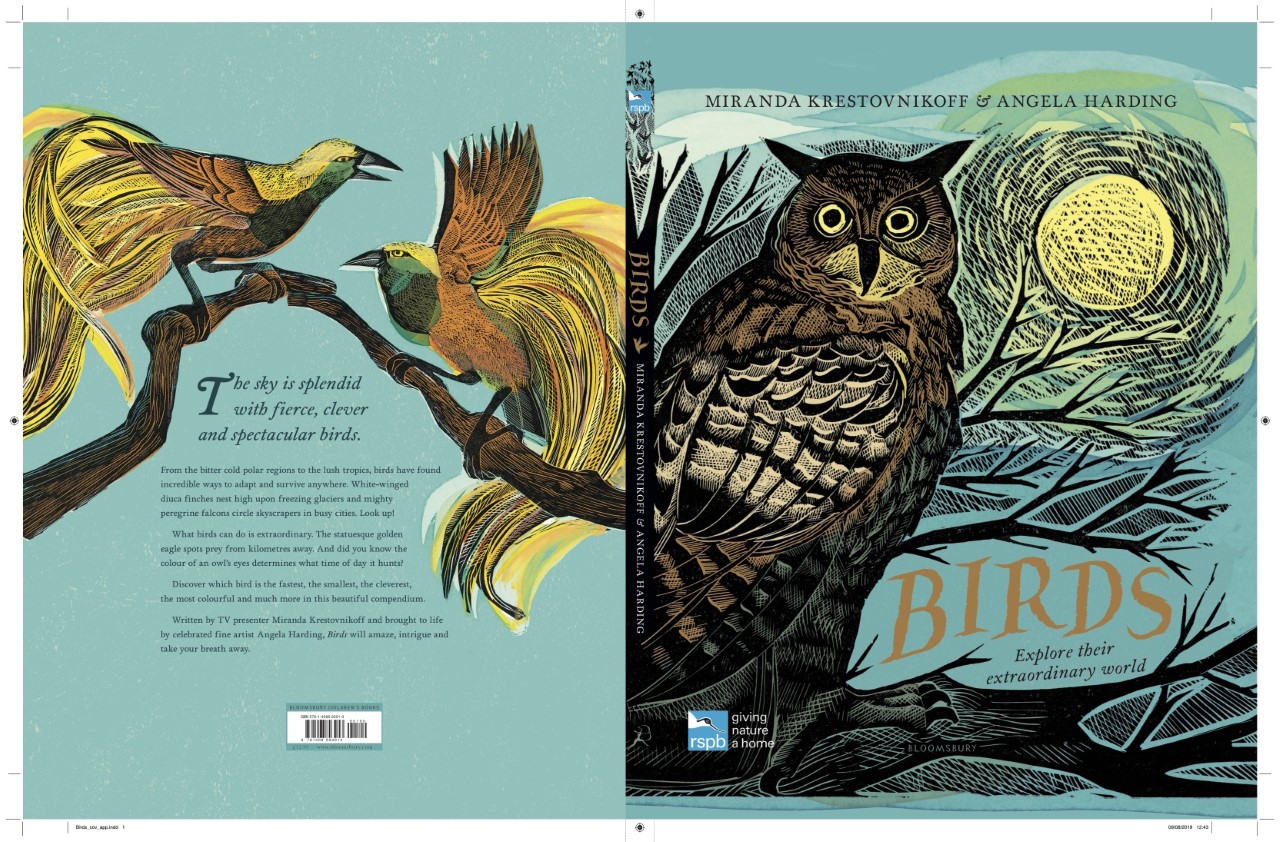 Wildlife TV presenter, Zoologist, Author, Conservationist and Public Speaker. Miranda's interest and passion for conservation began whilst studying Zoology at Bristol University. After securing work at the BBC Natural History Unit as a Runner and then a Researcher, Miranda went on to a career in presenting, starting with a wildlife conservation series for Fox Television in 1998. Since then, she has presented television and radio stories around the world on subjects as diverse as wreck diving, fine food and wine, classical music, local history, and marine conservation, but her real passion is exploring the wildlife on her door step, in the UK. Miranda was one of the original five presenters on the BAFTA award winning BBC2 series "COAST" and is a resident wildlife expert on BBC1's "The One Show". She is the current president of the RSPB.
"I have been into Wraxall School several times to share my love and passion for wildlife with the children, most recently to talk about my new "Birds" book and to encourage them to take part in the RSPB's "Big Schools Birdwatch"!
Sharing stories with the children about the birds they can find in their gardens, I realised that many of the children are just as enthusiastic as I am - and knowledgeable! We spent an entire morning watching and identifying the birds that visit the school grounds and watching their behaviour. I also brought in a number of bird "artefacts" such as wings, skulls, raptor pellets and birds nests which gave the children the chance to get close and even touch parts of a bird!" Miranda Krestovnikoff
Rob Pilley
My name is Rob Pilley and I am a Zoologist and Wildlife TV Producer for the BBC, making shows like Spy in the Wild for BBC1 in which we used an array of state-of-the-art cameras disguised as rocks, logs and the eyes of highly realistic animatronic animals to film real life wild animals all around the world without being noticed! I am also a father and make my own family-friendly wildlife films which are then shared on my facebook and youtube channels Robs Wild Adventures.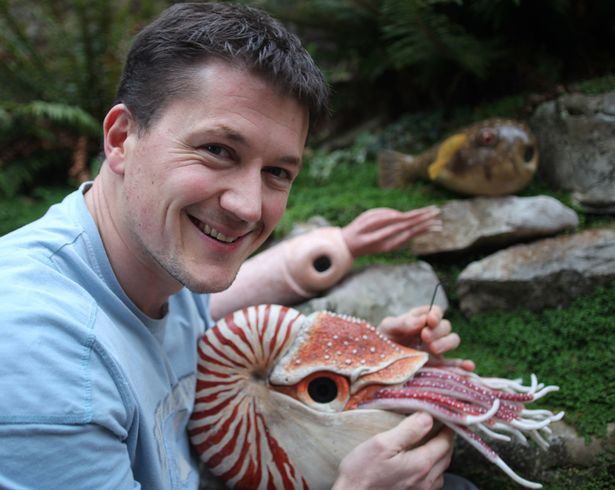 My aim with everything I do is to encourage, inspire and educate young and old to embrace nature and all of its benefits and that in turn it needs our love and respect to prosper.
Rosie Gloyns
Rosie is a television producer/director who has worked all over the world. Having studied Zoology and worked habituating gorillas in Gabon and rehabilitating Orangutans in Malaysia she started her television career in Live television. Since then she has worked on Springwatch, Alaska Live and Most recently Blue Planet Live documenting the state of sharks in the Bahamas. Rosie has worked extensively in Children's television production on the Bafta award winning Deadly Sixty, Naomi's Nightmare's of Nature and Backshall's Deadly Adventures. She spent 6 months filming the Mountain Gorillas in Rwanda and Uganda for the BBC Natural History Unit's series 'Mountain Gorilla' and most recently she has produced and directed on Steve Backshall's Expedition series for UKTV and the BBC. This involved filming the first assent of an Arctic Mountain in Greenland, a kayak expedition up the largest fjord in the world and the exploration of a new desert canyon in Oman.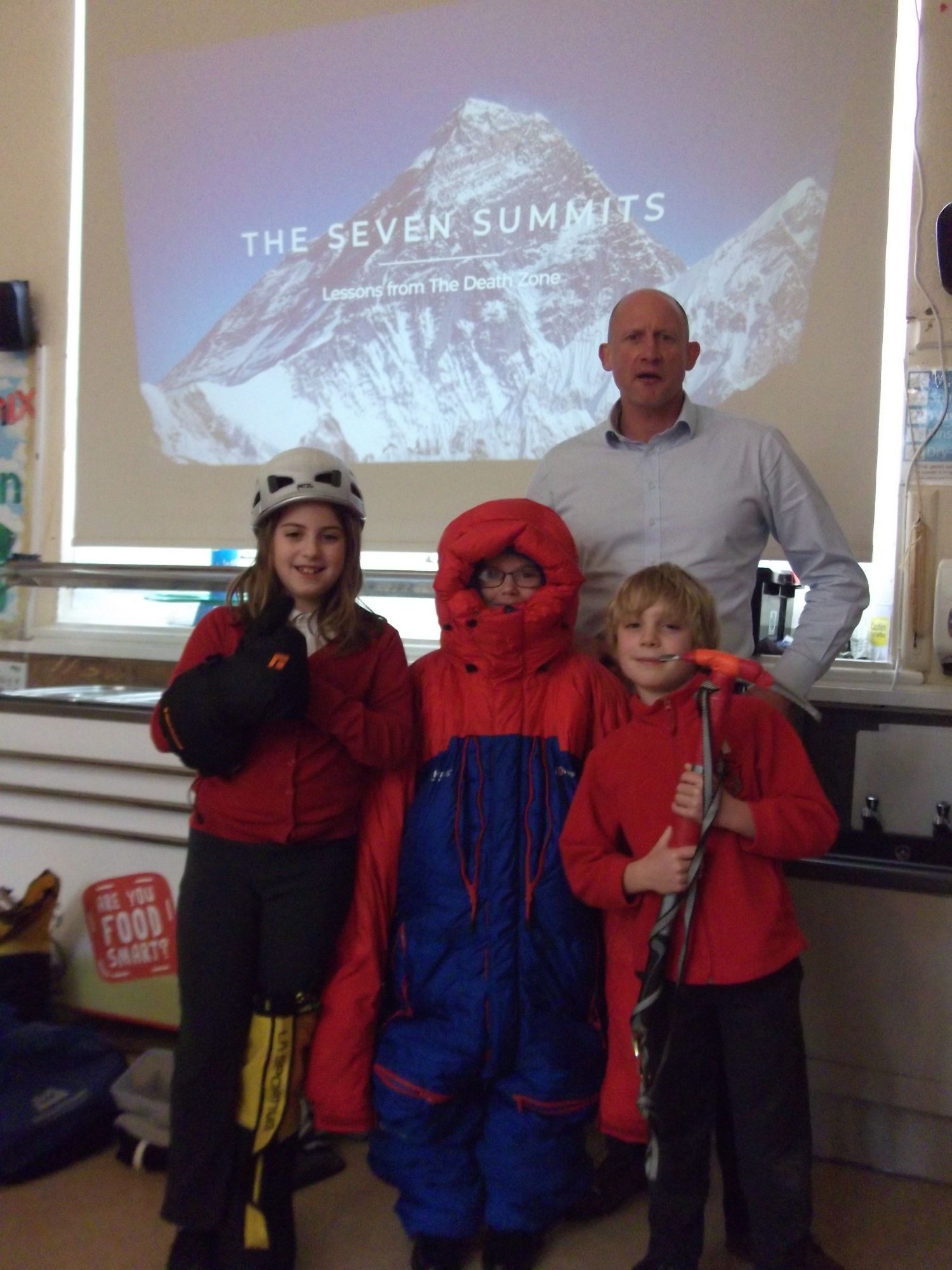 Nick Hollis - Mountaineer/Explorer
Nick has climbed the Seven Summits as an explorer and mountaineer. He talked to the children and inspired them to set themselves targets and have the courage and determination to overcome any challenges. Nick's talk was a really positive and inspiring example and it was great to see such enthusiasm from the children.
'Simply Green Zero Waste'
Bethan Walker owns a green living and sustainability store in Nailsea. She spoke to the children during our Global Goals Arts Week about sustainable choices and living.
Jamie Knight - Freestyle Footballer
Freestyle footballer Jamie Knight joined the school for a football session and to talk about his experiences and journey as a freestyle footballer. Jamie is a top 10 in the world freestyle footballer who has worked and performed in over 30 countries at some of the world's most prominent and watched events. He has worked with several top football-ers, starred on Irelands Got Talent and performed at some of the biggest football stadiums in the world. Most recently, he performed on the pitch at the 2017 Champions League final in front of 80,0000 and he was also the official Global Mascot for UEFA Euro 2020!
The Bug Man
We were fortunate that he was able to visit and talk to the children about his vast collection of bugs.