Vision & Values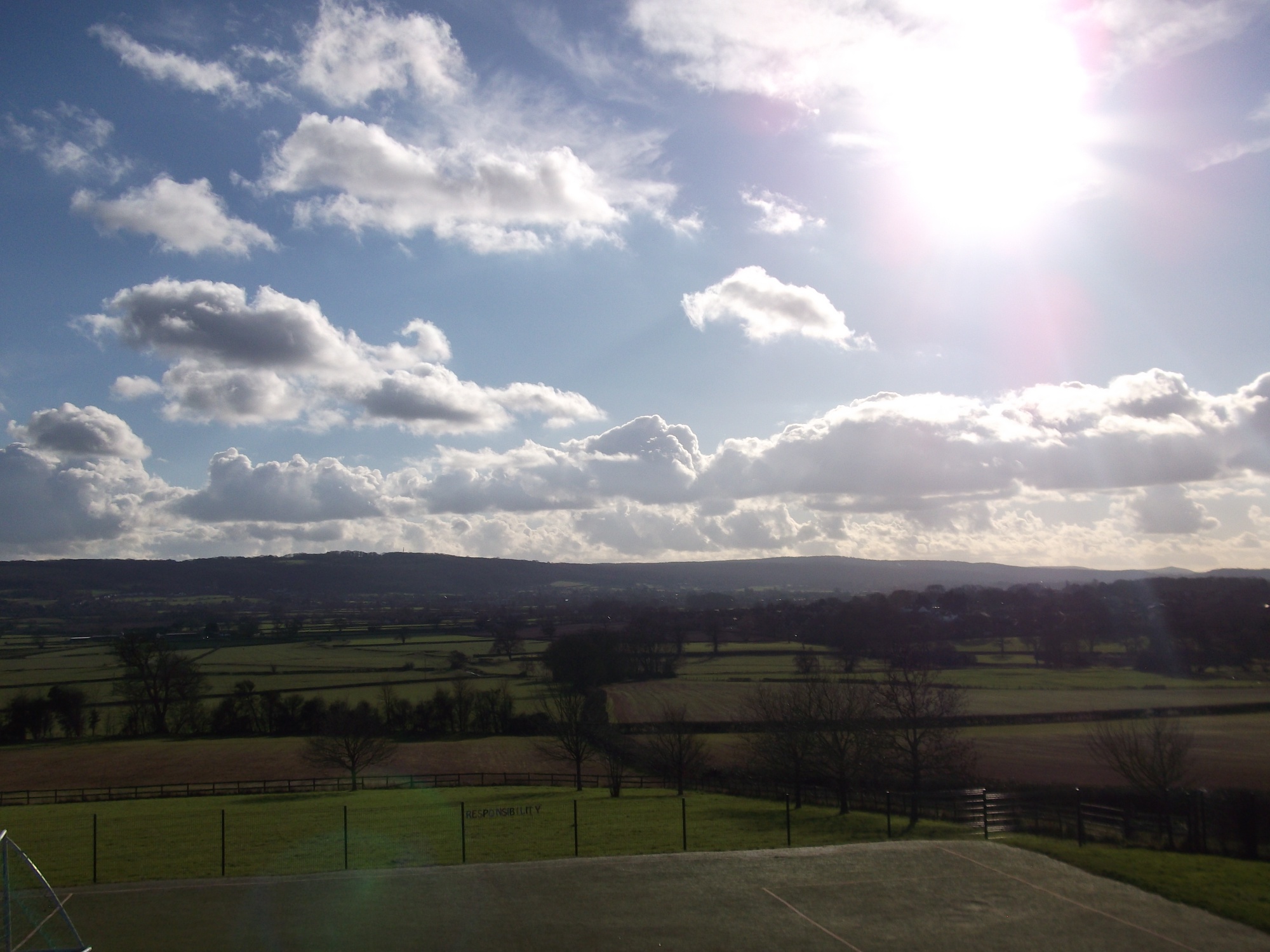 Vision
Picture a school at the heart of the community, surrounded by nature and where the children can't wait to arrive in the morning because they know that they will experience the excitement and joy of learning.

Picture a school where the children are inspired to aim high and believe that their dreams are achievable because they will have developed the skills and knowledge needed. They have the confidence to challenge themselves because they know that their mistakes will only make them stronger. They will flourish and become all that they aspire to be.

Picture a school where the children are nurtured to be the best that they can be. They know that school is a safe and inclusive place because they have seen that all are welcomed and cared for. They will show compassion in all that they do and will make society a kinder place for all.

Picture a school where the children are celebrated for being unique individuals who together form a strong and united team. They become active and creative citizens who will achieve amazing things throughout their lives and develop a better future for all.

Picture Wraxall Church of England Primary School – Inspiring, Nurturing, Achieving
Our School Vision Statement takes as its starting point the following model developed by the Church of England and the Church in Wales:
'Recognising its historic foundation, the school will preserve and develop its religious character in accordance with the principles of the Church of England and in partnership with the Church at Parish and Diocesan level.'
The school vision also reflects the Church of England's Vision for Education and supports the promotion of Christian values. Our vision is based around elements of 'The Parable of the Sower'.
"The seeds sown in good soil" Mark 4: 13-20
In our school we follow our values to help us to show compassion towards others and our world. When we demonstrate our values, we are helping our school to grow and flourish and enabling our community to live "life in all its fullness" John 10:10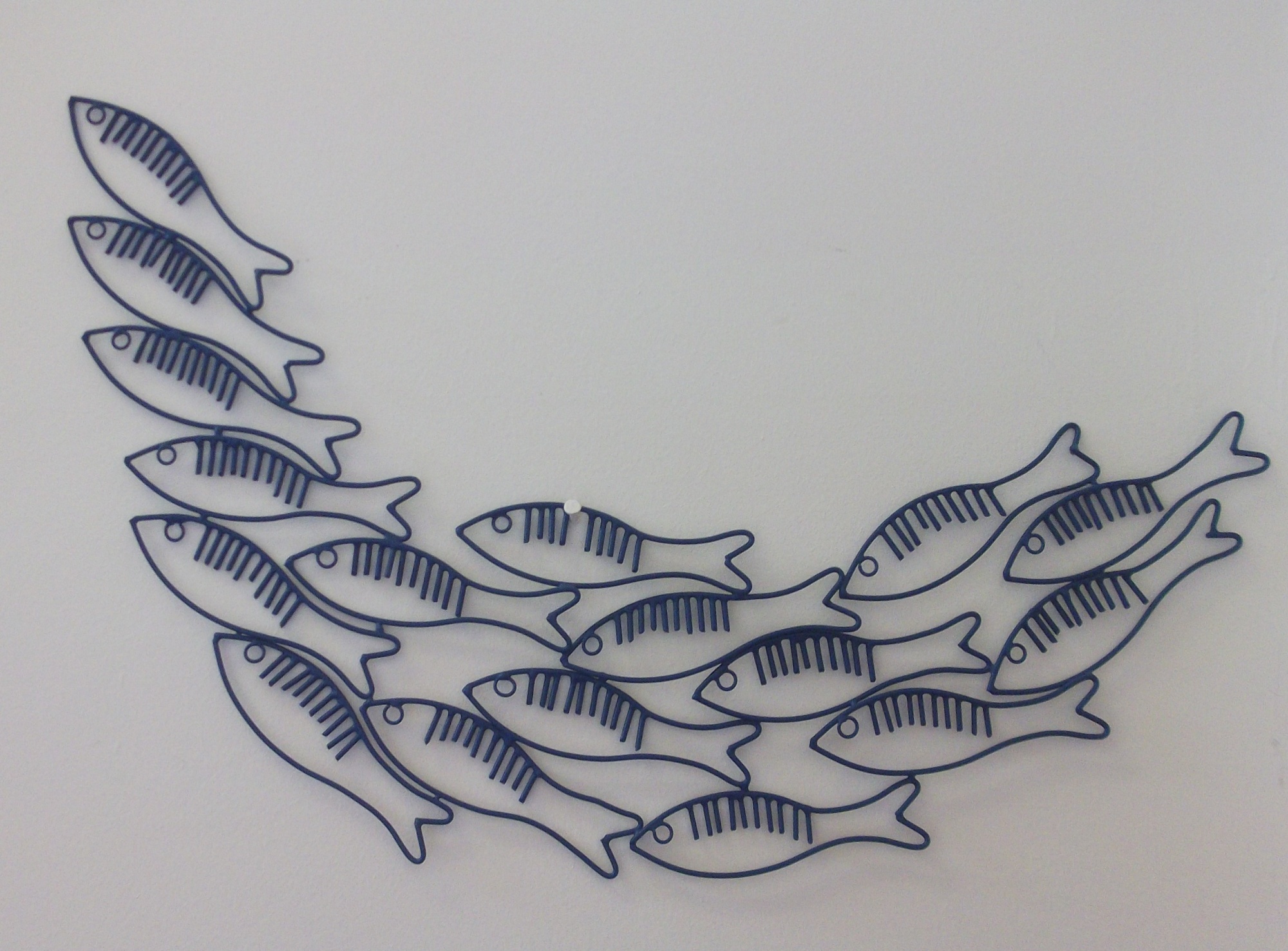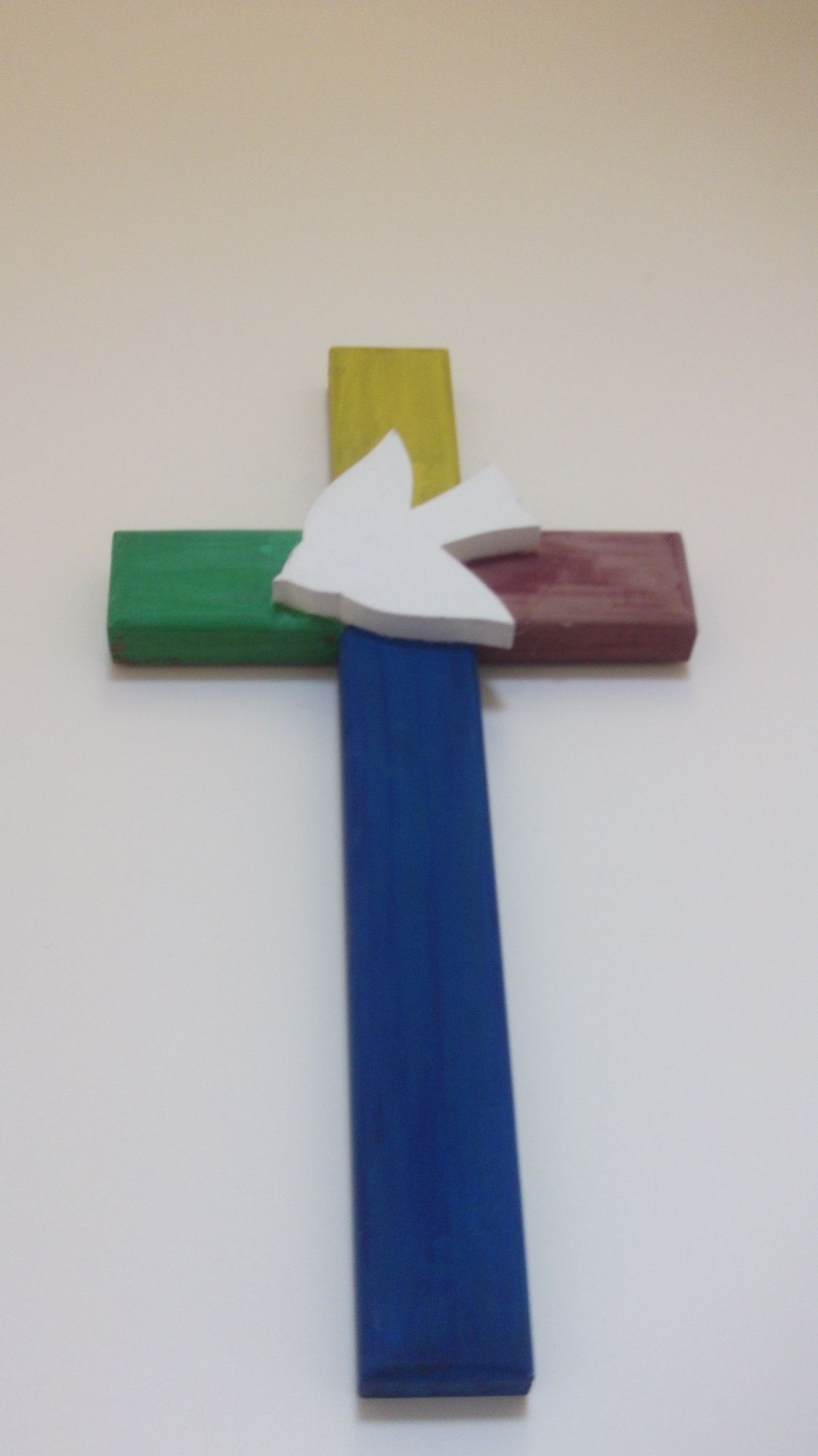 Values
Our School's Christian Values are demonstrated throughout the school
*Compassion * Responsibility * Respect * Perseverance * Friendship * Honesty * Courage
We show compassion in all that we do and say.
"Love your neighbour as yourself" Mark 12:30
Bible Story – The Kind Stranger 'The Good Samaritan'
'My neighbour is anyone who needs help'. We should care for everyone no matter who they are.
We take responsibility for our actions and the impact that they have on the world around us.
"Let each of you look not only to your own interests, but also to the interests of others." Philippians 2:4
Bible Story – In the beginning 'Creation Story'
'This is what I call good!' We must be responsible for our world.
We respect ourselves and others and show compassion towards other living things.
"Be kind and compassionate to one another." Ephesians 4:32
Bible Story – Jesus and the children '..'
'They are as important to me as anyone else.' Jesus respected everyone.
We demonstrate perseverance when we keep trying and don't give up when we face challenges.
"So let us not become tired of doing good, for if we do not give up, the time will come when we will reap the harvest." Galatians 6:9
Bible Story – Jesus and the Taxman 'Zacchaeus'
'He wanted to see Jesus. He really did!' He persevered to find a way to see Jesus.
We are honest and take ownership of our decisions and choices.
"You will teach me Wisdom" Psalm 51:6
Bible Story – The Big Spender 'The Prodigal Son'
'He was lost, now he's found.' He was honest to his father who gave him another chance – forgave him.
We show friendship when we put ourselves in others shoes and offer a hand of compassion.
"Share each other's burdens." Galatians 6:2
Bible Story – An Important Meal 'The Last Supper'
'I will never forget you.' Jesus loved his friends to the end.
We show courage when we have the strength to stand up for what we know and believe to be right.
"Do not let your hearts be troubled and do not be afraid." John 14:27
Bible Story – David the Giant Killer ' David and Goliath'
'But you are so little and he is so big!' David, a boy, stood up against a bully.
Celebration
We celebrate the demonstration of our school values and they are at the heart of all that we do. Every Monday we recognise children who have acted as Values Champions and reflected the focal value of the term.
We also recognise children who demonstrate the values by awarding them a values seed which they plant in the school plant pot. Their demonstration of these values is helping the school and community to grow and flourish because they are supported by the good soil of our school and its community.
Reflection and Prayer
Reflection is an important part of our school day. The children reflect on their behaviour, their learning and a range of current affairs throughout the day. At the end of each Collective Worship there is time for pupils and staff to reflect on the themes and values covered. There is also the opportunity to join in with a whole class reflection at lunchtime and the end of the day too.
There are reflection areas throughout the school, including classrooms and even outdoors. These can be used by children, staff or parents.
Each reflection area has clear links to the 'Jigsaw' PSHE unit being covered and also has items to encourage and prompt reflection and thought. This may include mirrors, candles, pebbles, marbles and fabric.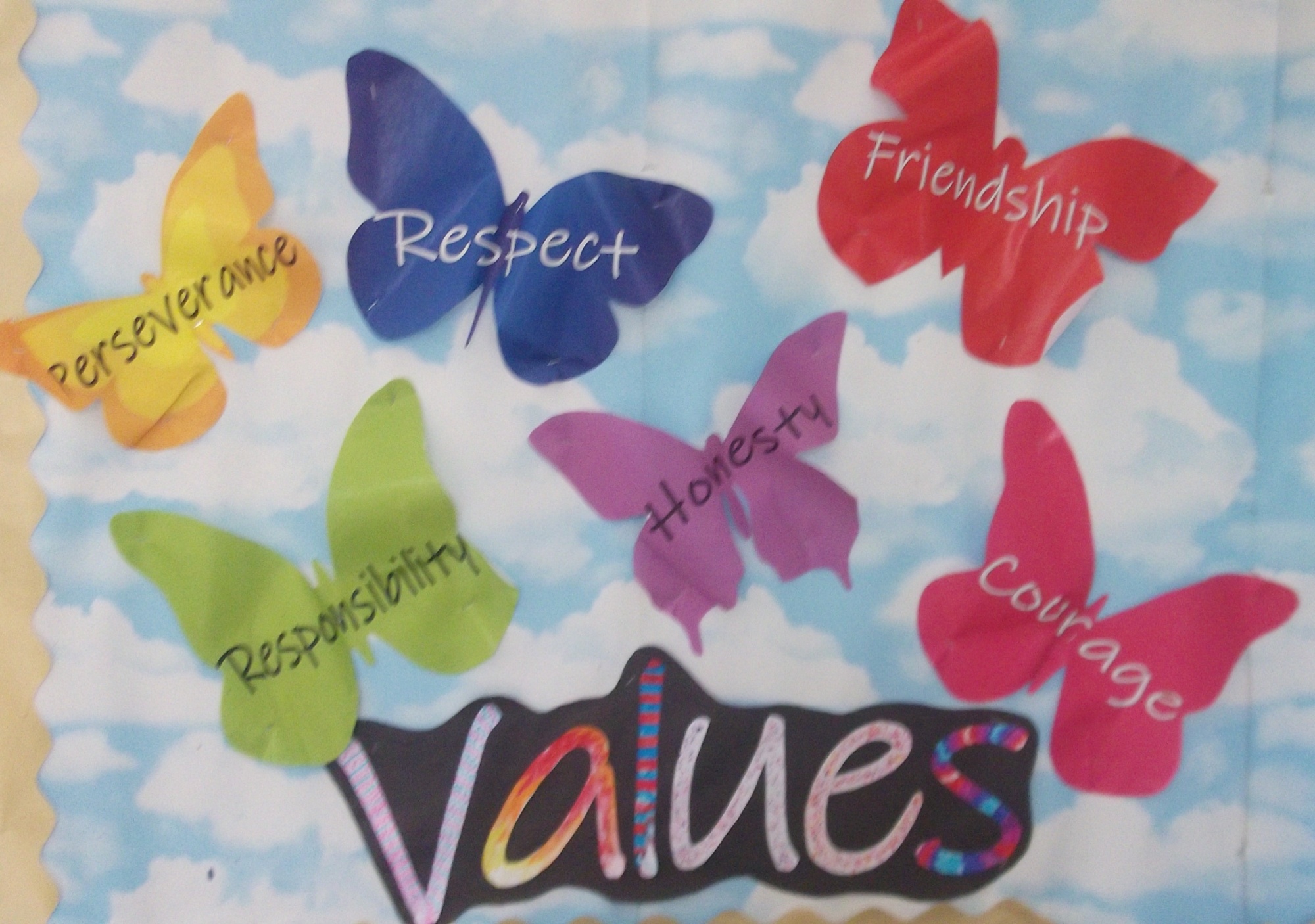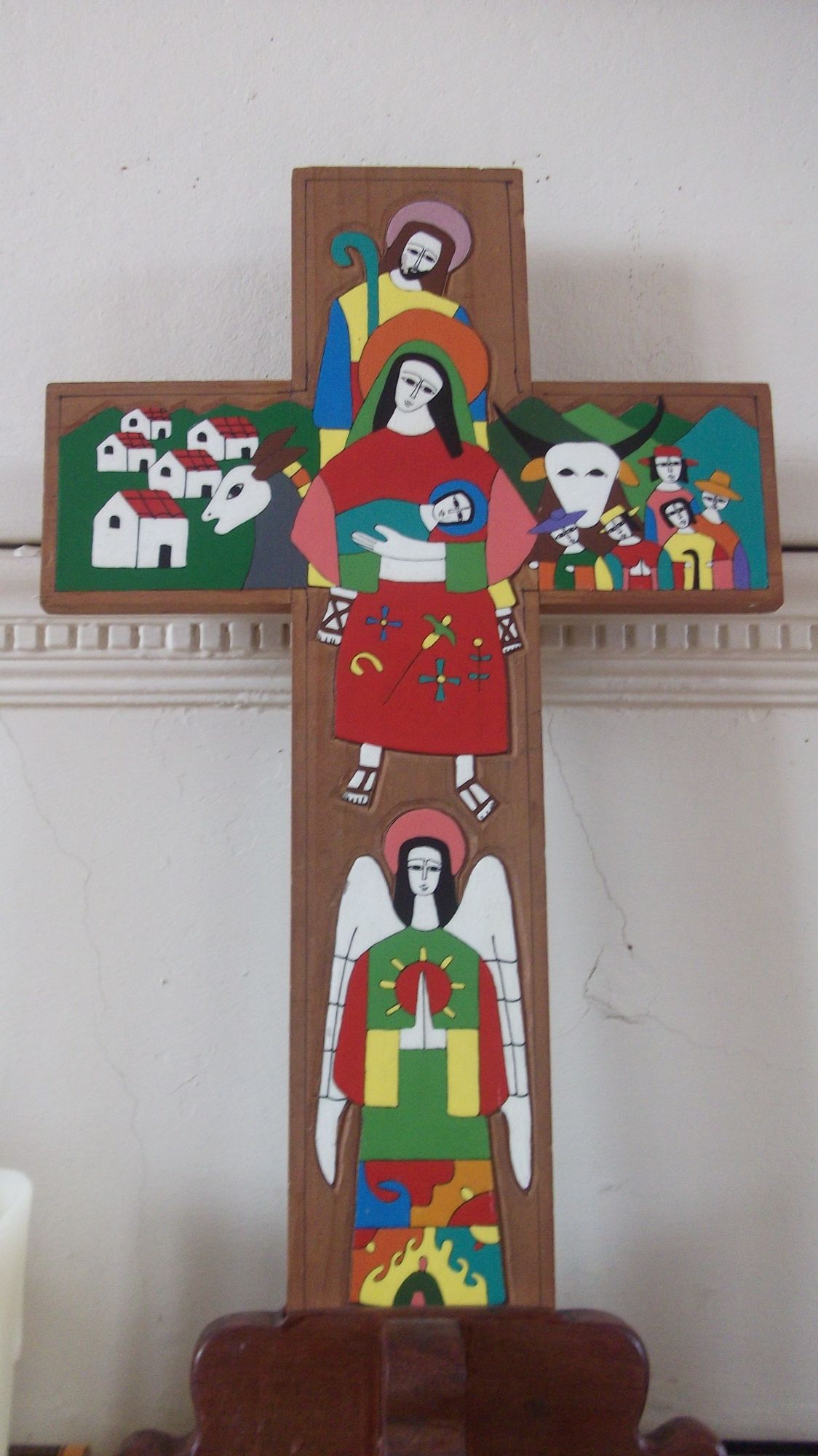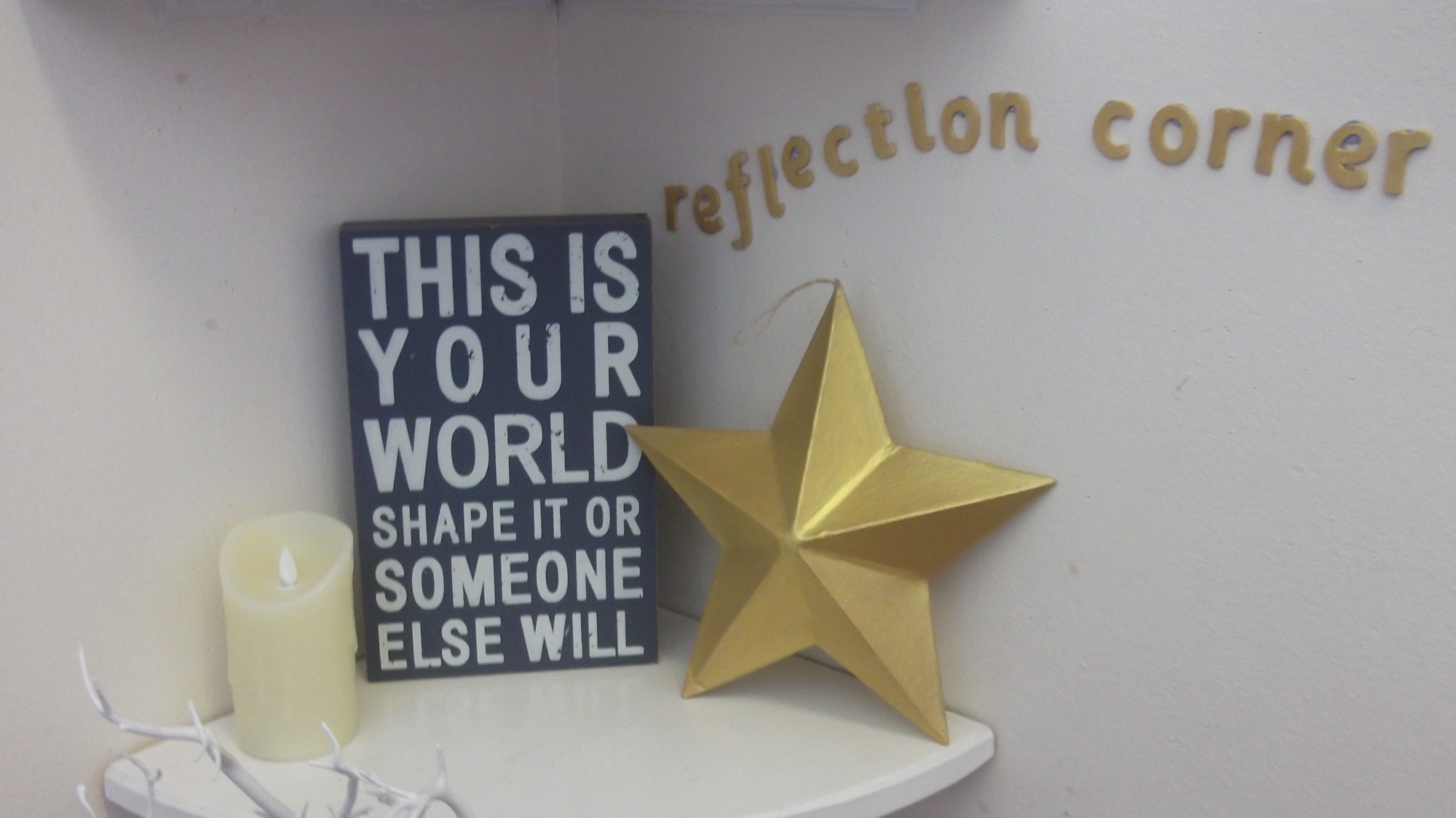 Please read our latest SIAMs report below.
Check out our Christian Distinctiveness Gallery for photos of some of the festivals, celebrations and events that we have held or been involved in.
All Saints' Church, Wraxall
We have close links with All Saints' Church, Wraxall. It is situated directly opposite the school and the children access school via. the church grounds in the morning.